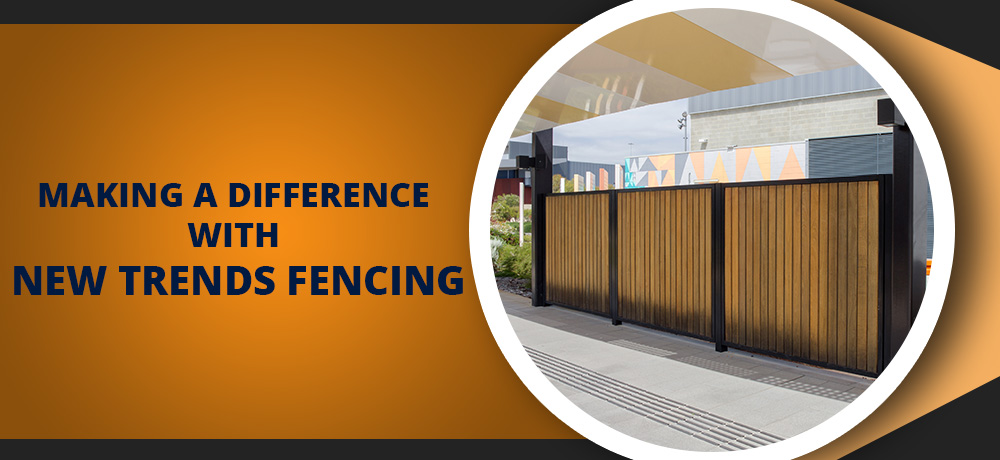 There are a lot of uses to fencing, and in some cases, it also increases the real estate value of the place. In some parts of the world, specific regulations make it mandatory to have fences. The rules state the commercial, residential, or agricultural implications of a plot of land, dictating the height, material, setback, and aesthetic issues relating to the type of fences to be compulsorily erected.
Picking the right fence is significant so that it matches the style of the house and serves the proper function. Some fences are put up for esthetic purposes, while others to keep animals or strays out of the yard. When working on fencing, depending on the distance fenced and the material used, the cost varies.
As a firm, we worked on multiple projects, matching our clients' various requirements. Some of the tasks that stand out are creating a vinyl fence that matched wood in pricing. Researching and coming up with vinyl alternatives that cost similar to wood was not easy. We had to also account for the work that went into laying it and making sure the result matched the requirements. The biggest positive was that many other clients were looking for something similar, thereby opening a vast new market for us.
Other tasks that we handled were, dealing with customer questions throughout the COVID-19 pandemic, working on obtaining large corporate accounts, and creating an all-new product base. We are always innovating, and adding new products to our list is one of the best parts of working. We also leverage these when working with a new client, and most of our clients are looking to try something new, making this beneficial. We are proud to have incredible customers who always give us fabulous reviews. Overall, we have a spectacular record when it comes to the reviews we receive, and all the clients we worked with have been happy with the results.
Here are some of the thoughts of the clients who worked with us.
Tami - I ordered two custom, 4" by 8" panels for a privacy screen. Joe was extremely helpful with installation tips and recommendations. We couldn't be happier with the results!
Durad Kojic - I recently purchased some new trends products, and I am extremely pleased with the quality and final product that I received. I would highly recommend their products to others.
Anherk - I went to Joe and his team because I needed an odd-sized gate that had to be custom made, plus a regular 48" gate for the pool area. Earlier, I bought my ornamental gates and 400 feet of fence for the pool and yard from a big box store and installed them myself.
New Trend was a little expensive, but I still moved ahead with the purchase. I picked up my order and installed the gates. The difference in quality was three times of the other fence that I purchased. Do yourself a favor, spend a couple of extra bucks, and see these guys, I regret only finding out about them now and being too late to get all my fencing materials from them. Great team, helpful, even have YouTube videos for anyone that needs guidance on putting their fence and gates up. Can't say enough good things about these guys. Go see them!
We are always there for our clients and, in many cases, are open to providing information at any time, whenever they need it. We answer their calls, day or night, and depending on the seriousness of the situation, would even head out immediately to get it solved, if possible. Other than finishing the job that we were tasked with, we work with our clients to make sure they are happy with the overall outcome. We always work on building relationships.
One of the newest trend creation is our Vinyl fence products with a price comparable to wood. Ever since we started working on this, it has been immense, with a lot of our clients considering this as a cheaper and more convenient option to their current fences. Additionally, when it comes to pricing, our vinyl fence is directly comparable to wood, but it comes with a warranty which is an added advantage.
COVID-19 has been challenging for most of the world, with frequent lockdowns and restrictions. We at New Trend are continuing to create great products for the future and protecting workers with our glass systems. These work on protecting people like cashiers, who face multiple people from the public, from being in direct contact with people.
If you have fencing requirements or are considering making changes to your yard and would like a consultation, consider New Trend Fencing, the fencing company in Kitchener, Ontario, you can trust. We have about 35 years of combined fencing experience, which we are more than happy to share with our clients. When it comes to solutions, we have it all, from environmentally friendly bamboo to traditional chain link fencing, we have grown exponentially over the past eleven years and deliver a wide variety of fencing options. If you are looking for a list of services that we offer, click here. If you feel like you want to get in touch with us and get a consultation or a quotation, click here.