A fence protects your privacy and it keeps kids and pets safe. A fence is also an exterior design element that's just as important to defining the look of your home as are siding, paint, windows, and landscaping.
Choosing the direction of the fence boards—installing them vertically or horizontally—is a major part of the overall look of a fence. Fences with vertical boards have been installed for years for their adaptability and strength. But fences with horizontal boards have been gaining in popularity for their sleek modern look.
Read More

Original Article Source Credits: the spruce, https://www.thespruce.com
Article Written By: Lee Wallender
Original Article Posted……
---
The fence is an indispensable garden element. It has a dual function, protects the space from entering the uninvited people and animals, and in the same time, giving us intimacy in our own space. Materials for the fence can be natural or artificial and can be freely combined to get the perfect solution. The fence can be very simple, and you can set in just a few hours, but also it may require several days of effort and work. Also, it can be cheap, but also can be found very expensive fences. Depending on the look and style……
---
Installing a new fence on your property can be significant for many things. It can be the finishing touch of your yardwork and landscaping or it can be a security measure meant to keep intruders and wild animals away or simply block prying eyes. There are many reasons why you might want to have a fence around your home, some of them are aesthetic, others are practical. Whichever reason brought you to the decision of installing a new fence, one thing is certain: there are so many options out there that it is incredibly easy……
---
Our homes are our sacred spaces: A corner of the earth we have earned the right to call our own.
We tend to them with care, welcome those closest to us into their shelter, and we protect them as best we can.
For some, a front yard fence is decorative framework, while others look to guard their enclaves with an equally up-to-task barricade. Whatever your reasons, there's no denying the aesthetic beauty and inner peace of mind that a well-made front yard fence brings.
---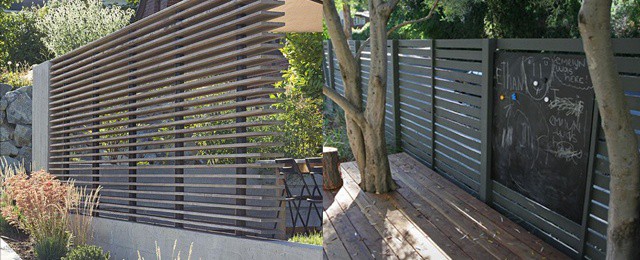 You've probably heard of the idyllic house and white picket fence, the joy and security each provides the other.
While we may be more or less past that decidedly 1950's pinnacle of domestic bliss, there's no denying the timeless function and appeal of a well-crafted and attractive fence.
Your backyard is a place of reprieve, where you and your family can retreat and relax, presumably away from the gaze of the outside world. Depending on your locale, this may not always be the case, resulting in the need for a good backyard fence. Fortunately today's designs allow……
---
There are a lot of uses for fencing, and in some cases, it also increases the real estate value of the property. In some parts of the world, specific regulations make it mandatory to have fences. The rules state the commercial, residential, or agricultural implications of a plot of land, dictating the height, material, setback, and aesthetic issues relating to the type of fences to be compulsorily erected.
Picking the right fence is significant so that it matches the style of the house and serves the proper function. Some fences are installed for esthetic purposes, while……
---
Merry Christmas from all of us at New Trend Corporation. May you have a joyous holiday season and a happy, healthy, and peaceful New Year 2019!
We would like to inform you that we will have a partial shutdown from December 17, 2018, and we will return to business as of January 3, 2019.
Our fencing booking program starts this month, December 2018.
If you need any more information or assistance from us during the holiday season, feel free to get in touch with us by clicking here.
…
---
I'm Joe, proud owner of New Trend Corporation.
I look forward to sharing my story. I hope that you will enjoy getting to know me better.
After a couple of years spent looking for fencing that stands out, I realized that there was a market for something different, but no one to cater to the demand.
In 2007, I decided to plug that hole by becoming a provider of decorative fencing. Thus New Trend Corporation was born. Since then, there has been no looking back.
Over the last decade and more, we have……
---